(Last Updated On: October 31, 2020)
Things To Do In Melbourne
I might be a Sydney-sider now, but I'm always a Melbourne girl at heart. Its where I grew up and spent most of my life. Its home to my family and many of my friends. Its also the home to some of my favourite restaurants, bars and experiences anywhere in the world.
This list of things to do in Melbourne contains ten of the reasons I love this southern-Australian city and why you definitely should pay it a visit.
1. The Food
Melbourne is foodie heaven. Other Australian cities try to compete, but honestly, I don't think there is anything better than Melbourne's food scene. From high end dining to hole in the wall dumpling restaurants, this city has a multicultural smorgasbord available for any taste and budget. Having grown up in Melbourne, I can vouch for the fact that there is always something new and tasty popping up.
At the cheaper end of the scale, try the amazing flavoursome dumplings of Hu Tong Dumpling House in Market Lane (try the Xiao Long Bao and Chili Wontons).
At the higher end of the scale, Dinner by Heston at Crown serves up inventive fine dining at its best. If you're not keen on blowing a week's wages there, then pop in for a drink at the bar where you'll be able to experience the most remarkable clear Bloody Mary cocktail – that tastes exactly like its famous namesake despite more closely resembling a glass of white wine.
Food is definitely one of the top things to do in Melbourne, so make the most of it and enjoy the calorie and sensory overload.
2. There's Always Something Happening
Whether it be an exhibition, a theatre production or a sporting event, Melbourne thrives with activity. I've often found myself travelling to Melbourne to visit an exclusive event that isn't going to make its way up to Sydney. In recent years, I've popped into see a pop up featuring the works of Banksy, an incredible musical production of the famous Aussie movie Muriel's Wedding and most recently, Harry Potter & the Cursed Child to name a few. The festival scene in Melbourne is also second to none and the sports scene comes alive with the Australian Open in January each year.
The National Gallery of Victoria is always a good place to pop into to check out what the city's arts culture has to offer at the time and the Australian Centre for the Moving Image at Federation Square is also a hot tip for some very cool exhibits – in recent years they've featured Alice in Wonderland and Marvel displays and whilst they're currently renovating, there's still a hefty wad of cinematic events and installations happening around town under the ACMI banner.
There's always things to do in Melbourne!
3. Its the home of Australian Rules Football
If you're new to Australia, then you might not be familiar with this funny game we call AFL. Whilst Sydney and Queensland are rugby mad, Melbourne is the home of Australia's unique brand of football, which is fast paced, high scoring and extremely athletic.
First timers to the game may not walk away fully understanding the rules but sitting amongst 100,000 fans roaring along with the action is definitely an experience to be had. The Melbourne Cricket Ground in the heart of Melbourne is the home of AFL and it is definitely the place to be when it comes to experiencing our great game – particularly if there are two local teams playing.
As a die-hard Melbourne Demons supporter, I'd like to recommend you come and see one of our games, but they've been playing so badly recently that I'd never put you through that. Seasons usually run from March – September, with the latter half of the year being particularly exciting as the finals season draws close.
4. Unique Bars
Melbourne has some of my favourite bars in all the world. For a city that is freezing cold for half the year, there sure are a lot of rooftop bars in the CBD for a rugged-up view. In summer, though, these bars bask in the long daylight hours and they pack out. My favourite of the rooftops is the garden-party styled Madame Brussels where cocktails and tennis outfits are encouraged.
Section 8 is another outdoor favourite of mine, a wire-fenced alcove in Tattersalls lane where patrons sit on shipping pallets and milk crates drinking local beers. Next door to Section 8 is the multi-level Ferdydurk which is a whole lot of fun, serving up polish hotdogs with drinks well into the night.
For an edgier night out, I'd recommend Berlin Bar, where patrons enter a divided East and West Germany and are sorted to sit in either East or West Berlin. The fancy, capitalist side of West Berlin is decked out in Great Gatsby inspired decor and the East Berlin side, accessible via Checkpoint Charlie is a bunker where Josef Stalin watches on closely.
Finally, for a rather luxe late-night cocktail, Gin Palace offers a secluded, private establishment for a nightcap and their bartenders are some of the best mixologists in town. Definitely popping in for a tipple is a must on the list of things to do in Melbourne.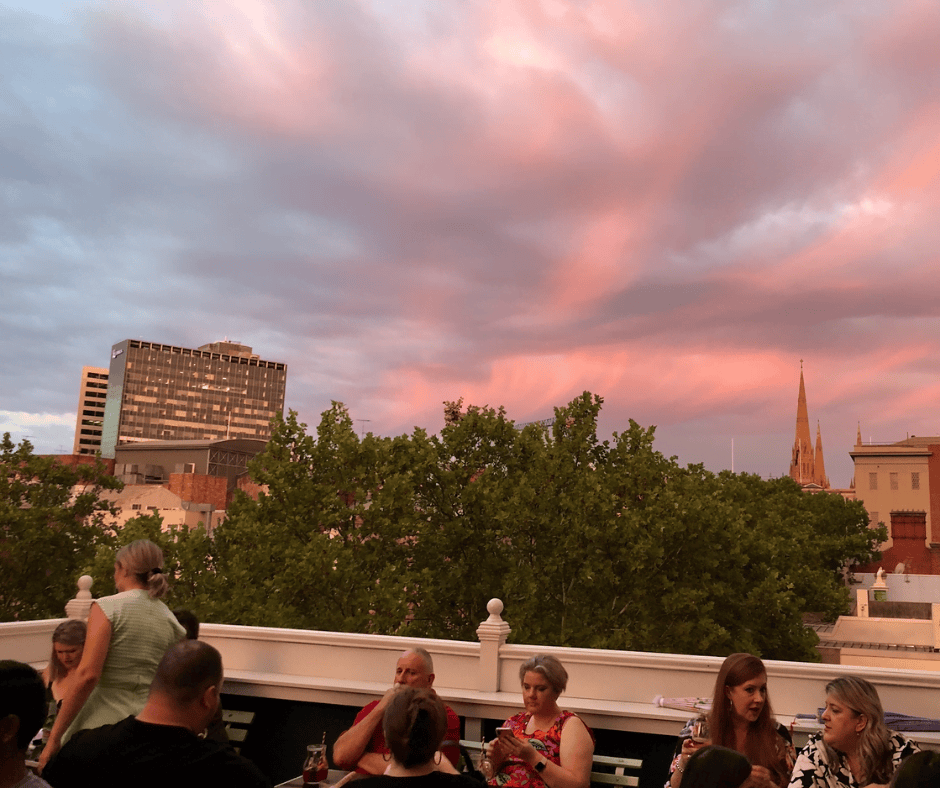 5. Coffee
Melbournians love their coffee. Some might call us coffee snobs, but we just know what we like, and we seek it out. Whether it be a simple latte, or a cold brew dripped lovingly through an apothecary-like process, the coffee here isn't your average plunger-style fare.
Even though I've been a Sydneysider for nearly four years, I haven't let go of my Melbourne coffee roots and still seek out the best coffee wherever I go.
It's hard to find a bad coffee in Melbourne, but a few favourite haunts include Brother Baba Budan near Hardware Lane, Federal Coffee Palace at the GPO and All Press Coffee Roasters in Collingwood. Other awesome cafes to try include Seven Seeds (run by the Brother Baba Budan crew), Code Black, Proud Mary, Higher Ground and Industry Beans. 
Like I said, though, its hard to find a bad coffee in Melbourne. It might seem like an odd thing to add onto a list of things to do in Melbourne, but we're pretty serious about it.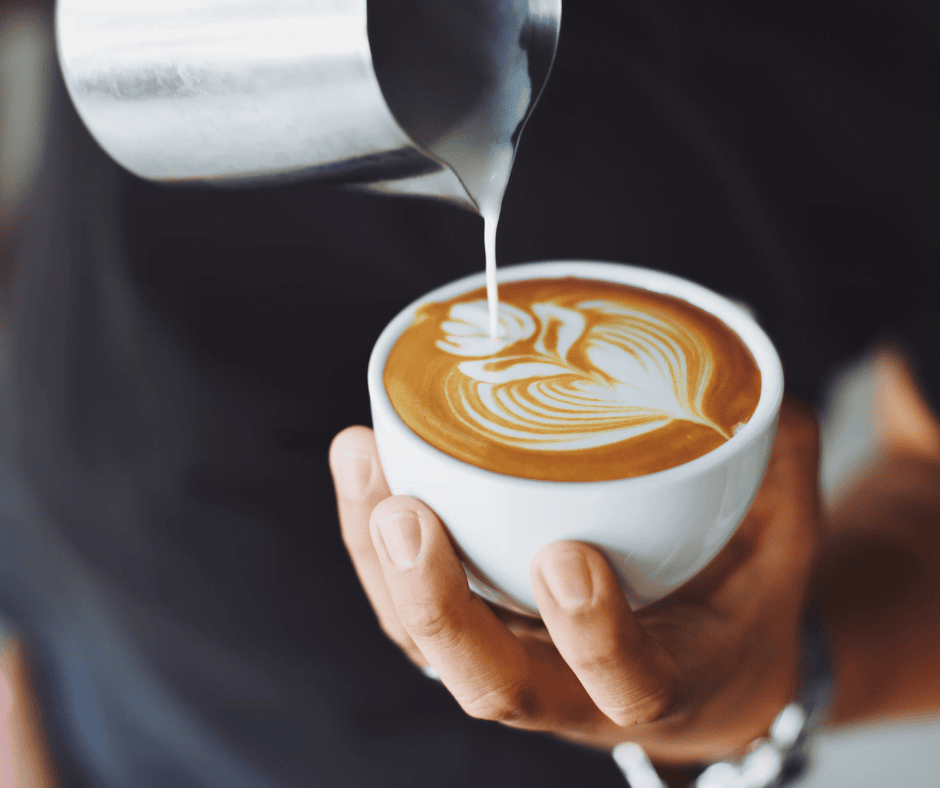 6. Street Art
Melbourne is an arts capital. It's a unique, heaving, constantly creating melting pot and with that comes brilliant street art. Hosier Lane is by far the most famous of the street art covered laneways and the murals and artworks in this little alleyway change regularly, so you'll rarely see the same work twice.
Whilst Hosier Lane is usually full of photo snapping tourists, Melbourne's thriving street art culture is also alive and well in other laneways around the CBD. ACDC Lane is usually a great spot to get a street art fix and Union Lane is another great example of constantly changing street art works bringing character to the city.
Another favourite is the eclectically beautiful Rutledge Lane, which can be found connected to Hosier Lane. Honestly, though, in a city that celebrates art as much as Melbourne, great street art can be found around every corner.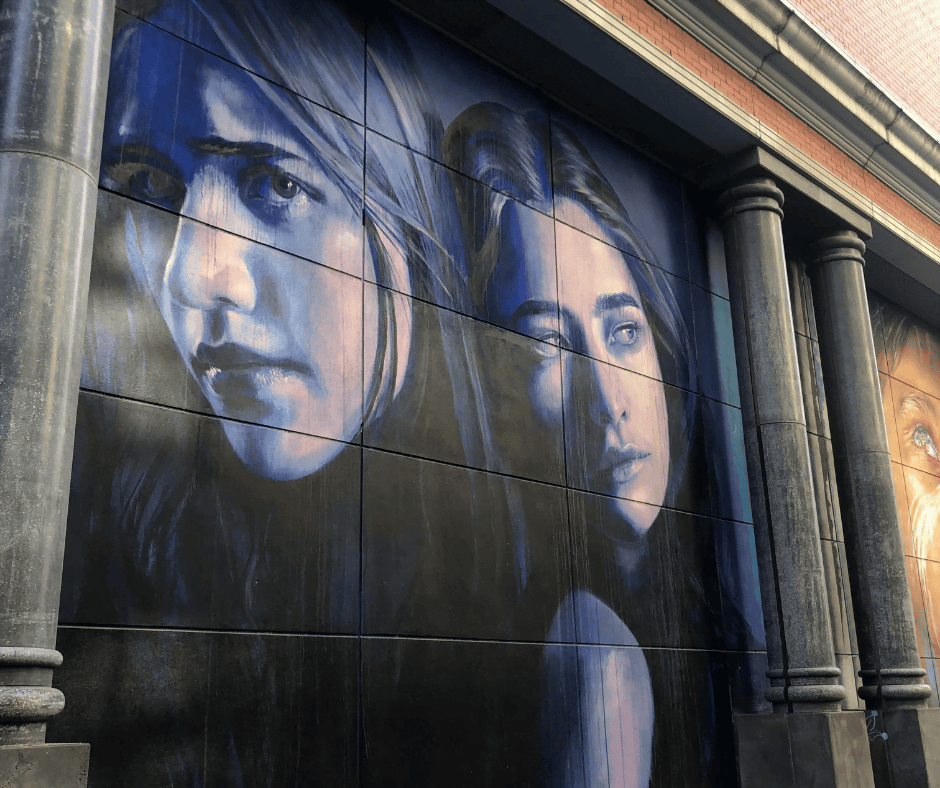 7. It is a cultural melting pot
One of the main reasons I love Melbourne is the diversity in this city. It's a true example of multiculturalism with inhabitants from all corners of the earth choosing to make Melbourne their home. There are cuisines from every inhabited continent and Melbournians of all sorts have pretty diverse tastes.
We've welcomed cultures into the city and celebrated the things that make them unique and now they're a part of the amazing fabric of Melbourne. There are many international film festivals and a huge array of international performing artists touring at any one time.
One of the most amazing things about Australia in general is the Indigenous cultures who first inhabited the land and made it their home. Australia is a country of immigrants, but the indigenous population lived and thrived on these lands well before any settlers arrived. Australia has a challenging past when it comes to our Aboriginal and Torres Strait Islander traditional land owners; settlers essentially near-wiped out this 40,000 year old culture with disease and forced removal of children.
A must-do, then, when travelling in Melbourne is to learn about the Kulin Nation, the custodians of the land by visiting one of the wonderful spots in Melbourne that celebrate the original inhabitants of the land. Check out a brilliant list of where to find indigenous history and food in the city here. 
8. It is open all night long
Whilst Sydney used to be known as the party city of Australia, recent lock out laws and strict government regulations around drinking have given Melbourne the opportunity to step up as the nightlife capital of the country. And, oh boy, has it ever succeeded.
In recent times, Melbourne has introduced 24-hr public transport, so getting home from a late night out no longer costs an arm and a leg in a taxi. Late night dining is also prevalent in the city centre. Bars and pubs are open far later than Sydney's nanny state approach and welcome patrons well into the night. There's also a better variety of pubs, bars, cocktail palaces, nightclubs and music venues than Sydney has. 
9. The architecture
Melbourne has some beautiful buildings. Exploring the city will undoubtedly lead you to the iconic dome of Flinders Street Station, where meeting under the clocks has been a time honoured tradition for many years. Across the road from the station is the remarkable, modernist Federation Square where regularly sports events are shown on big screens or musical acts perform on the open stage area. 
A little further into the heart of the city, the State Library awaits. It is impressive outside as well as in, but the most spectacular sight has to be the magnificent LaTrobe Reading Room with its glass domed roof. The GPO Building, now a giant H&M store on Bourke St Mall is a former post office feauturing beautiful columns and clocktower. 
Other great examples of Melbourne architecture include the Arts Centre complex with its tower spire, the Shrine of Rememberance and the Royal Exhibition Building. Melbourne's theatres, too are impressive, with the gorgeously decadent Forum and Regent Theatres two of the city's most spectacular.
10. The Laneway & Arcade Culture
Melbourne is a city of laneways and small passage ways. In the laneways, you'll find hidden cafes and street art and in the arcades you'll find shopping strips reminiscent of the Parisian passageways. To explore Melbourne fully, you need to be utterly prepared to go skulking around alleyways in search of unique and hidden gems that even some locals don't know about. 
Hardware Lane, DeGraves Street and Centre Place are some of Melbourne's best laneways to explore for more upmarket, laneway-lined restaurants and bars. Hosier Lane, AC/DC Lane and Tattersalls Lane are best for grungy chic fun and bars. The Block Arcade is the most beautiful of the Melbourne indoor passageways with beautiful stores and tearooms. Royal Arcade is also worth a visit to see the clock hanging at the end of the passageway being rung out on the hour by the biblical figures Gog and Magog.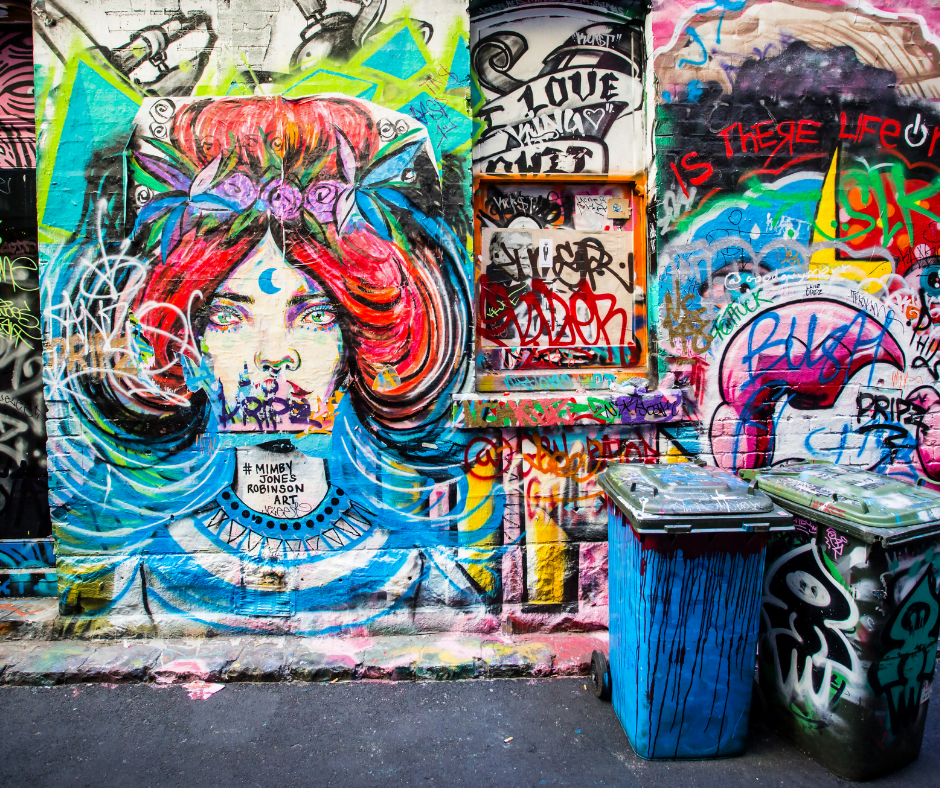 In summing up, I think its clear just how much I adore my home town. Sydney may be where I live now, but I always delight in coming home to spend time in Melbourne as a tourist. I hope this list of things to do in Melbourne has inspired you to explore everything this magical city has to offer soon. 
Like this post? Pin to save it for later!