(Last Updated On: May 2, 2021)
There are so many things to do in Sydney that limiting the list to just twenty is a challenge. Sydney has been my home for nearly five years after I moved up to New South Wales from Melbourne. The harbour city never ceases to amaze me with its gorgeous weather, sparkling waterways and endless sandy beaches. It truly is one of the world's most photogenic cities.
So what are some of the absolutely unmissable activities and areas to explore when visiting Sydney?
Disclosure:  This post may contain affiliate links. I only recommend products or services I would use myself and all opinions expressed here are my own. If you use these links to buy something, I may earn a commission at no extra cost to you. Thanks for your continued support.
1. Stroll around Circular Quay
The jewel in Sydney's crown is undoubtedly the wow factor of the postcard-like views of Circular Quay. More than once, I've heard audible gasps of wonder from first time visitors to the city as the airport train pulls into Circular Quay station and the harbour comes into view.
This area gets ridiculously crowded with tourists which can be frustrating, however there's a reason so many people flock here. With the white sails of the Sydney Opera House on one side and the iconic arch of the Sydney Harbour Bridge on the other, Circular Quay really is unrivalled for views of Sydney.
2. Visit the Royal Botanic Garden
For a leisurely stroll and more Sydney Harbour views, a walk around the New South Wales heritage listed Royal Botanic Garden is a much-needed escape from the faster pace of the CBD just streets away. A visit to the garden is totally free and there are also free guided walks available to those who want to dive a little further into the plants in the gardens. Keep an eye out for some of Australia's unique wildlife, too. Kookaburras frequent the area. 
3. Enjoy beautiful architecture at the Queen Victoria Building
The Queen Victoria Building (or the QVB) is one of Sydney's most impressive heritage buildings, first operational in the 1890s and restored in 1986. The building is located opposite Sydney's Town Hall on George Street and is easily spotted with a large statue of Queen Victoria at the entrance. The building is a functional shopping centre and also offers high tea at The Tea Room QVB for those wanting to feel a little fancy whilst they take in the views.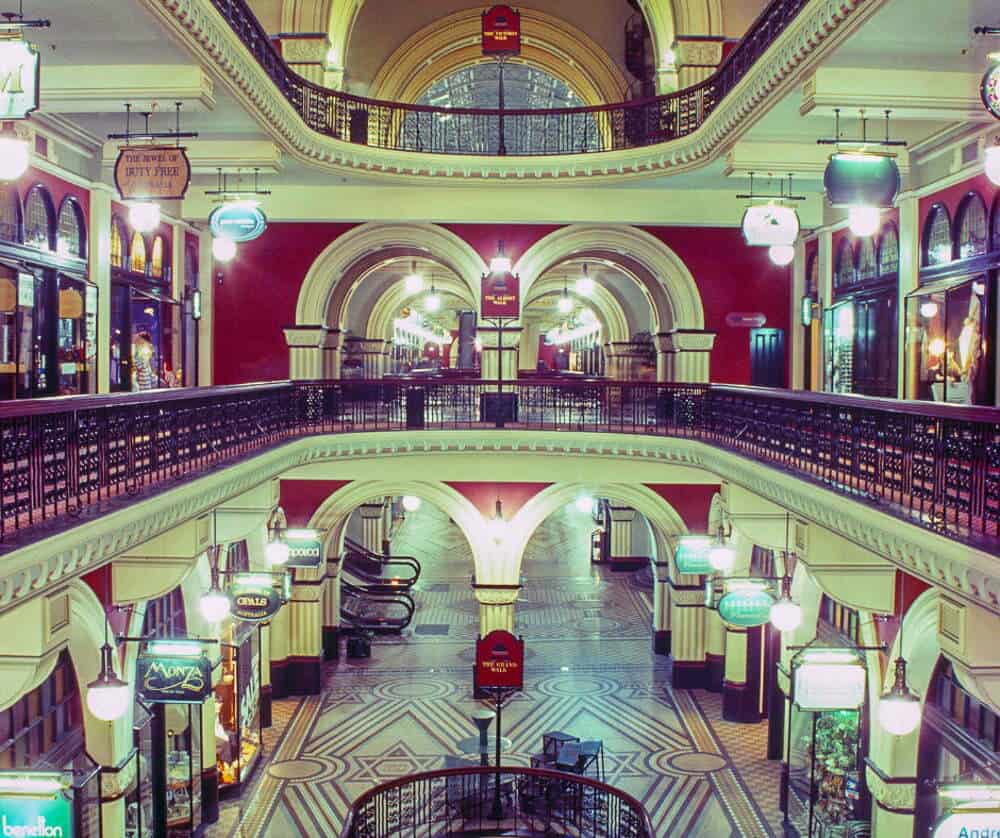 4. Explore the historic Rocks area
Strolling through Sydney's most historic area is an absolute must do on your Sydney itinerary. A great way to discover this area is to take a walking tour with a knowledgeable guide who can explain the area's history to you. This area is perfect to explore the little laneways and enjoy lunch at an historic pub with harbour views, like at the Glenmore Hotel. The Rocks is also home to a few excellent cafes and great markets on the weekends.
5. Take a ferry ride
Sydney's historic green and yellow ferries are an institution at Circular Quay and are a super enjoyable day out (as well as being a functional public transportation system). Taking a trip is easy and tapping your credit card at the ferry terminal as you get on and off again is all you need to do to buy a ticket. Some of Sydney's most popular ferry trips from the main ferry terminal at Circular Quay go to places like Manly, Watson's Bay, Darling Harbour, Cockatoo Island and Cremorne.
6. Have a seafood lunch at the Sydney Fish Market
If rows and rows of fresh seafood makes you salivate then you will absolutely want to add the Sydney Fish Market on your list of things to do. Located in Pyrmont, about 25 mins walk from the QVB this market is perfect for a casual seafood lunch in a picturesque setting. If you're eating outside, though, watch out for the seagulls who have been known to steal food right off people's plates!
7. Take in glorious harbour views from Observatory Hill
One of Sydney's best kept secrets is the gorgeous picnic destination on Observatory Hill. Home to the Sydney Observatory, which was built in 1859, this park is utterly perfect for a lazy afternoon spent on a picnic blanket. From here, you can watch the ferries chug back and forth with views of the Sydney Harbour Bridge and North Sydney in the background. It is exceptionally pretty around sunset, as the city lights start to twinkle.
8. Enjoy an Aussie pub with a difference at Watson's Bay Hotel
Watson's Bay Hotel is a favourite with tourists and locals alike, with the trendy pub being a staple in Sydney's summer for many. Taking a ferry from Circular Quay to Watson's Bay is just the start of the fun. Splash out on a seafood lunch of prawns and oysters (or some more traditional pub fare if you prefer) and wash it all down with an Aperol Spritz followed by a stroll along the cute little waterfront. The hotel also offers accommodation, so why not extend your stay here overnight?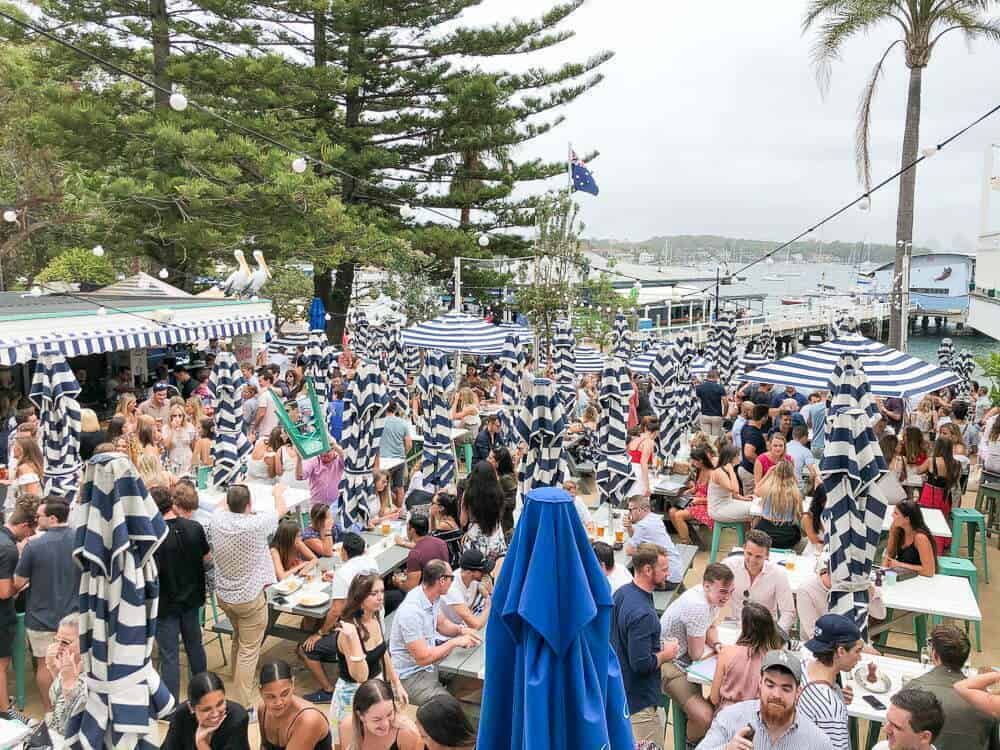 9. Tour the Sydney Opera House
One of the most iconic performance venues in the world, the white sails of the Sydney Opera House are instantly recognisable. Take a guided tour through the Opera House and learn the stories and history that makes this UNESCO World Heritage site so special. Finish your explorations with a glass of bubbles at the famous Opera Bar which is a favourite summer hangout of Sydneysiders.
10.  Have a beach day at Balmoral
Sydney is famous for beaches and there are so many to chose from. My favourite is the unassuming, but picture-perfect Balmoral Beach on the lower North Shore. The sheltered bay is flat and perfect for those who want to swim without having to contend with the surf. There's plenty of sand and grass for a picnic and buses go direct from the city to within walking distance of the beach. 
11. Experience Newtown, Sydney's most unique neighbourhood
Located on the outskirts of the city, Newtown is famous for being a little quirky and the place to go if you're looking for a raging good time. With plenty of vintage clothing stores, vinyl record shops and pubs galore, this vibrant suburb is always a good night out. There's always plenty of great people watching opportunities on offer here, so grab a local beer (the Young Henry's Newtowner can be found on tap in most pubs) and enjoy.
12. Walk the Sydney Harbour Bridge
There are two ways to experience the Sydney Harbour Bridge depending on your appetite for adventure and your budget. One is the quite pricey, but once-in-a-lifetime Bridge Climb, where you'll be strapped in and scaling the arch on the bridge itself. The second is a more leisurely stroll at your own pace as you walk across Sydney Harbour from The Rocks to Milsons Point on the Northern end. Either way, you'll get stunning views of the harbour on a good day.
13. Enjoy some local produce at the Carriageworks Farmers Market
One of my favourite Sydney activities rolls around every Saturday with the weekly Carriageworks Farmers Market. The produce market features seasonal fresh produce from around New South Wales and it is a true delight to experience. Set against the backdrop of the former Eveleigh Railway Workshops (now known as Carriageworks), this vibrant covered market is always bustling and full of yummy goodness.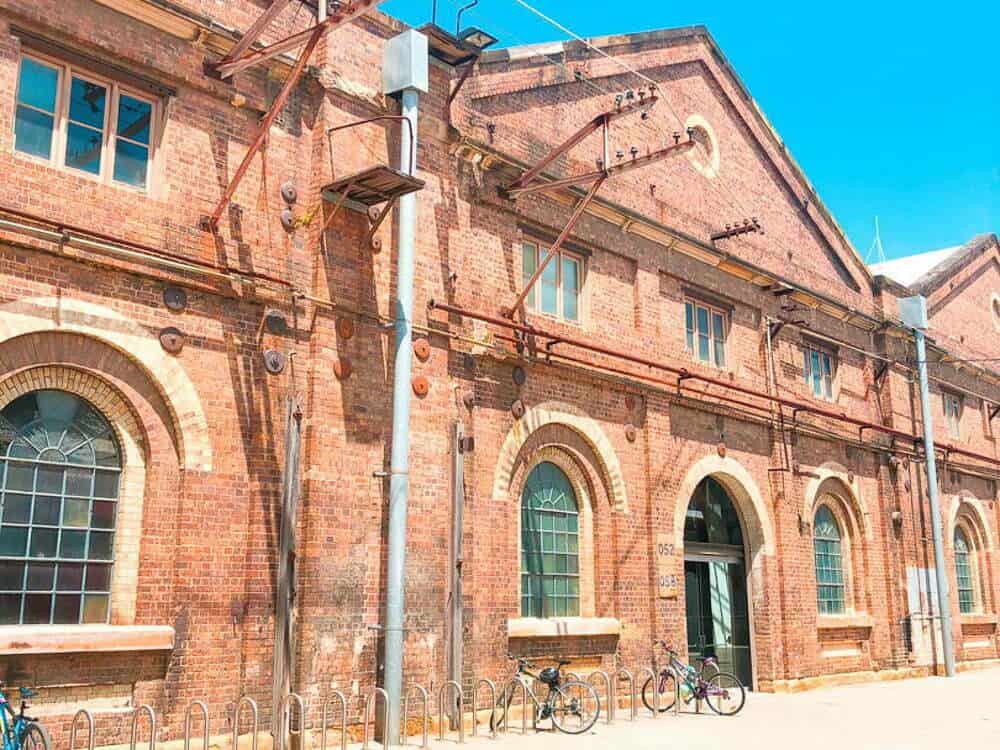 14. Swim in an ocean pool
Sydney and New South Wales are famous for their iconic ocean swimming pools with undoubtedly the most famous being the extremely Instagrammable Bondi Icebergs pool. But these seaside swimming pools can actually be found dotted all along the coast with other lovely swimming spots found at Bronte, Coogee, Maroubra, Dee Why and South Curl Curl to name a few.
15. Take a Day Trip
Sydney is a great base with so many things to do, but that doesn't mean you shouldn't venture a little further outside the CBD. There are so many great day trips from Sydney to choose from, but if you've only got time for one then it is hard to go past the UNESCO World Heritage Listed Blue Mountains region for amazing landscapes. Other favourite day trips include Palm Beach, the Royal National Park, the Hawkesbury River region, Kangaroo Valley or Berry.
16. Take in a different harbour perspective at Bradfield Park
For those game enough to venture to Sydney's North Shore, there's much to explore. A great spot for a picnic and harbour views is the gorgeous under-bridge setting of Bradfield Park where locals picnic and stroll along the waterfront. This angle affords a really nice, different perspective of the Sydney Opera House and also in the area is the scenic North Sydney Olympic Pool where you can swim laps under the shadows of the Harbour Bridge.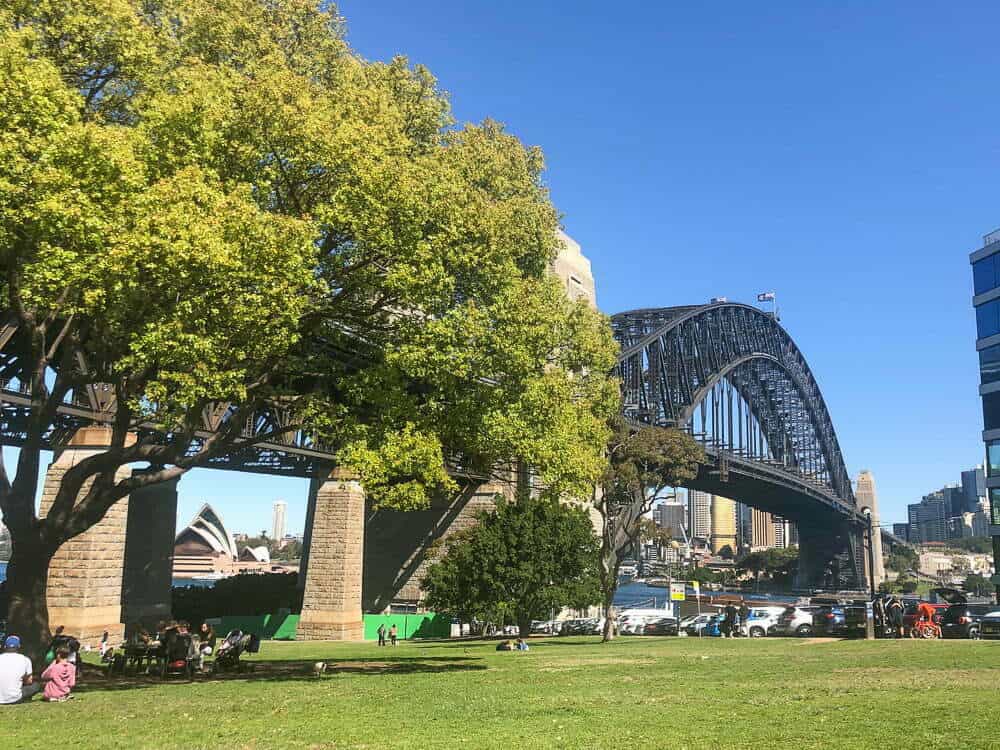 17. Have brunch
Sydneysiders LOVE brunch. We go utterly mad for it. It's hard to go wrong in Sydney, and there's something for most tastes. The Grounds of Alexandria has been famous for a long time, serving up brunch in a picturesque garden setting – though be warned, it is always busy here. My other favourites are The Winery for a great bottomless brunch, Brewtown in Newtown or The Grounds of the City (run by the same people as the Grounds of Alexandria).
18. Take a stroll on the Bondi to Coogee Coastal Track
The Bondi to Coogee Coastal Track is an utterly gorgeous scenic walk but be warned – it gets very very busy. It is definitely worth braving the crowds, though, because this spectacular stretch of coastline is the stuff dreams are made of. The entire walk takes 2-3 hours and is six km one-way. To avoid some of the Bondi crowds, start your walk from the Coogee end. Stop as many times as you like along the way to have a swim, grab a coffee and enjoy the scenery. Each year, crowds flock in around November to see the Sculpture by the Sea open air exhibit where sculptures are installed along the walk.  
19. Party on Oxford Street
Sydney's Oxford Street is the home of the Sydney Gay & Lesbian Mardi Gras each year. The famous parade runs up the iconic rainbow district of Sydney, filling the city with colourful and unique floats and costumes. Having walked in the parade in 2019, I can safely say that it is an incredible night and an unforgettable experience in Sydney. You can walk up Oxford Street starting from around Hyde Park. This area is also absolutely pumping in the evening with a huge number of nightclubs and gay bars open until late at night.
20. Get artsy at the MCA
The Museum of Contemporary Art is located in the Circular Quay area and it is a great spot to take in a bit of culture. It's a great free activity in Sydney, as there is no admission fee charged (with the exception of the major summer exhibition each year). The museum is also home to many works by Aboriginal and Torres Strait Islander artists and houses over 4000 Australian art works.
Like this post? Pin to save it for later!