(Last Updated On: December 21, 2020)
The Royal National Park is the second oldest designated National Park area in the entire world, second only to Yellowstone National Park in the USA. Easily accessible on a day trip from Sydney, this area was established as a national park in 1879 and covers a huge coastal area full of bushwalks, swimming holes and waterfalls.
This list of the best things to do in the Royal National Park should help you plan your visit; but be warned: the area is just so amazing that you'll want to re-visit again and again.
Disclosure: I only recommend products or services I would use myself and all opinions expressed here are my own. This post may contain affiliate links. If you use these links to buy something I may earn a commission at no extra cost to you. Thanks for your continued support.
Getting to the Royal National Park 
Drive
Driving is definitely the best way to explore the Royal National Park as it is a huge expansive area of 150.9 kmsq and visiting in a car enables you to hop along to a few different locations within the park. It would be very difficult to explore more than one section of the park without a car. It will cost you $12 to enter the park or if you're an avid explorer, think about buying a NSW National Parks pass for year-long entry to all National Parks in the state.
Ferry to Bundeena
For those wanting to access the Royal National Park by water, the Cronulla – Bundeena ferry is a great way to experience the oldest running timetabled ferry in Australia. Bundeena is the starting point for the Coast Track walk, which is a whopping 26km long.
Train
It is possible to get the Illawarra line train from Sydney to Heathcote, Waterfall or Otford Stations to access different parts of the park, however there's still quite a distance from the rail station to the coast of the Royal National Park. An Uber may be your best bet from the train stations out to some of the park's main sights.
Things to do in The Royal National Park
Wattamolla
Wattamolla is one of my all-time favourite spots in the whole world. Featuring a gorgeous waterfall that flows over the rocks into a picture-perfect swimming lagoon, this special hidden gem is a busy getaway for Sydneysiders in the summer. The best part about Wattamolla is that the lagoon and the ocean are separated by just a bar of sand, so you're able to get your bushland and beach vibes on all at once. There are heaps of great walks around the area, as well as plenty of unique flora and fauna to spot in the Australian bush.
Car parking is relatively plentiful, but in the summer months you will need to get there early as it does fill up on weekends.
Whale Watching
Through humpback whale migration season, there are so many great spots to spy these magnificent creatures frolicking off the coast of the Royal National Park. Anywhere along the Coast Track is excellent for spotting whales.
I also love the cliff walk around Wattamolla Lagoon all the way to Eagle Rock which takes you right out onto the headland and gives a great view of the Pacific Ocean.
Garie Beach
One of the Royal National Park's best things to do is of course make your way to a beach. Garie Beach is a gorgeous patrolled white sandy beach with some lovely walks that run between Garie and North Era. Parking here is plentiful and there is a little kiosk if you need a snack or a drink on the weekend.
Garie Beach is a surf beach, so always be cautious of rips and currents as conditions for swimming here can be dangerous. If you're a surfer, then keep an eye out for the friendly seals who swim around the surf breaks.
Wedding Cake Rock
Instagram famous, Wedding Cake Rock, is located south of Bundeena. It takes around 50 mins along the Coast Track to walk to the rock and there are not really any driving options.
So named because this section of the cliff is white and textured, just like a tiered wedding cake, this is one of the Royal National Park's biggest drawcards. 
Wedding Cake Rock is beautiful, but it is dangerous as it is a section of cliff that can be prone to rock fall, so do abide by the safety instructions and fences in the area. The sandstone of the rock is extremely soft, so it is prone to cracking and collapse. Enjoy from a safe distance.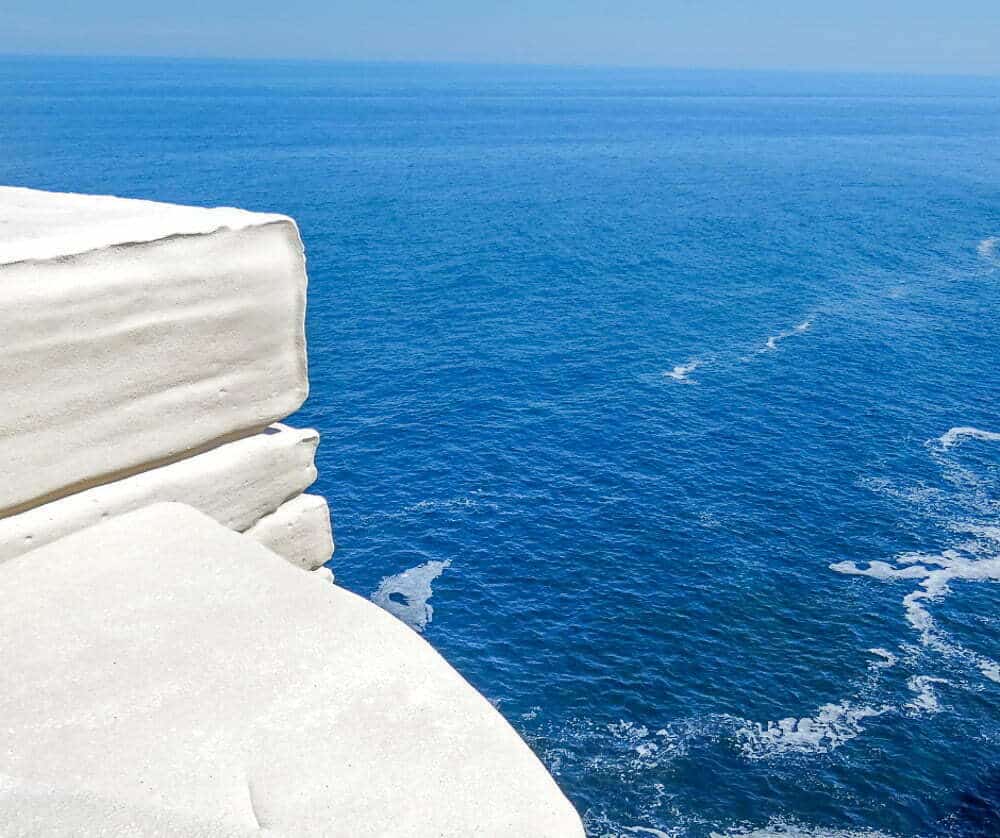 Figure 8 Pools
Another Instagram favourite, the Figure 8 Pools are only accessible via foot and the walk to get to them is a challenging one. Taking over two hours one way, this is absolutely not for the faint hearted and it is critical that caution is exercised. It is also super important that you check the tide advice here as the pools are only visible at certain times.   
That said, if the elements align and you do make it to the Figure 8 Pools, it is a beautiful sight. Avoid it on the weekends because it is super popular but if you can luck out and get it on a quiet day, it is a pretty special spot.    
Marley Beach
Just a little further on from Wedding Cake Rock, Marley Beach is a favourite on the list of things to do in the Royal National Park. A walk from Bundeena will take you via the gorgeous Deer Pool and then via the Little Marley Trail, you'll make your way to the beach. 
Here there are rock pools and a lagoon as well as the main beach, so there's plenty of options for those wanting to have a dip. Though it is the perfect picnic spot, Marley Beach isn't patrolled so exercise caution and it can get busy on warm weekends.
Drive the Sea Cliff Bridge
Featuring on just about every Australian car advertisement ever, this amazing bridge literally juts out from the rugged cliffs of the coast and winds its way along the Grand Pacific Drive – a brilliant road trip from Sydney.
The Sea Cliff Bridge is also a great spot to stop and stretch your legs and spot some migrating whales. Or to just marvel at this incredible architectural feat.  
Hire a boat
The Audley Boat Shed hires out all kinds of different boats for those wanting to take in the Royal National Park from the water. Kayaks and canoes, traditional row boats and paddle boats are all available for hire. The boatshed itself is almost as old as the Royal National Park itself, having operated boat hires since 1893.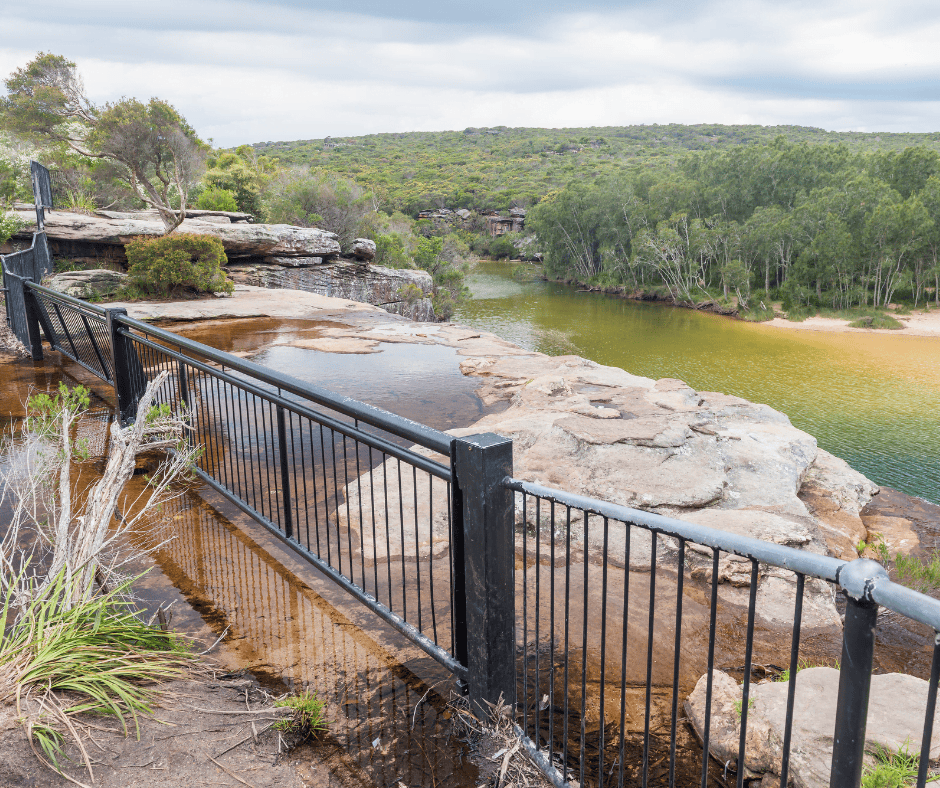 Like this post on the best things to do in the Royal National Park?
Pin to save it for later!