(Last Updated On: January 2, 2022)
A 2021 travel roundup seems a tad redundant given that I've been mostly in lockdown (or at least locked in my state) for the last 12 months.
Still, I'm a stickler for tradition and it just wouldn't feel right to close out the year without reflecting on where I've been, what life has brought and what might be coming up next.
Unfortunately, the year did not start off well, with a COVID-19 cluster outbreak in Sydney's Northern Beaches ending my plans to visit family in Melbourne over the holiday period.
Nevertheless, with a limit of 5 visitors per household, we were still able to host a few friends for a COVID safe barbeque at our house to ring in 2021.
Disclosure:  This post may contain affiliate links. I only recommend products or services I would use myself and all opinions expressed here are my own. If you use these links to buy something, I may earn a commission at no extra cost to you. Thanks for your continued support.
January
In early January, I did manage to have a great time exploring the wonders of Kamay Botany Bay National Park.
This amazing national park extends to both sides of the headlands of Botany Bay and both sides are full of great walking trails, picnic areas and history of the traditional landowners and Captain Cook's arrival in the area.
Whilst it might not be a hugely exotic or distant travel destination, it definitely features in my 2021 travel roundup as one of my favourite local discoveries for the year.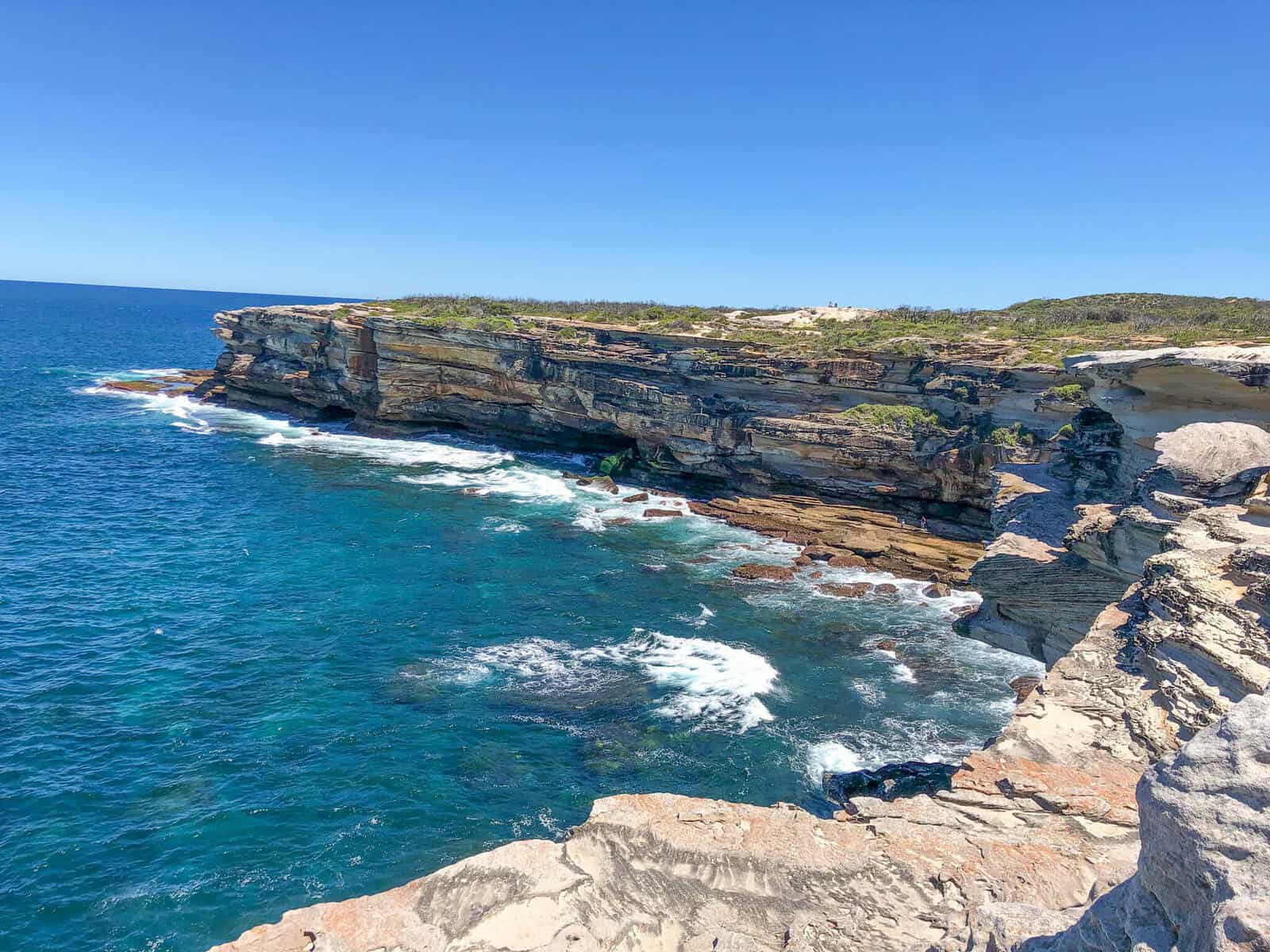 My birthday rolled around at the end of January as restrictions started to lift which thankfully meant Matt and I were able to slip away to the glorious Southern Highlands region of New South Wales to enjoy a couple of days of good food and relaxation.
It might have alternated between torrential rain and scorching heat the entire time, but it was still a great weekend away exploring Bowral and the surrounds.
February
I managed to squeeze in a trip to Melbourne to see family and celebrate my birthday in early February. We went to a cute local Italian restaurant, met my brand new (and first ever) nephew.
Matt and I also caught up with my aunt and uncle overnight before hightailing it back to Sydney to avoid being caught up in yet another border closure.
Just our luck – in a real lowlight of this 2021 travel roundup, we were notified of being close contacts due to a positive case at Melbourne airport when we flew out, but thankfully both tested negative.
March – April
Easter brought more heartache as my parents' planned trip to Sydney for a visit became the latest victim of Australia's state border unpredictability as again, so we celebrated in true Aussie style with friends at the pub.
May
And then we were able to travel interstate again… finally!
May brought another quick trip to Melbourne for my best friend's birthday and another chance to see my cute little nephew, Angus.
And then Matt and I headed to Hobart to spend four days eating and drinking our way around Australia's southernmost capital city.
It has been a while since I last visited Hobart and it was Matt's first time in Tasmania. We absolutely loved visiting the wacky world of MONA as well as enjoying all the wonderful food, Salamanca Market and gorgeous historic buildings.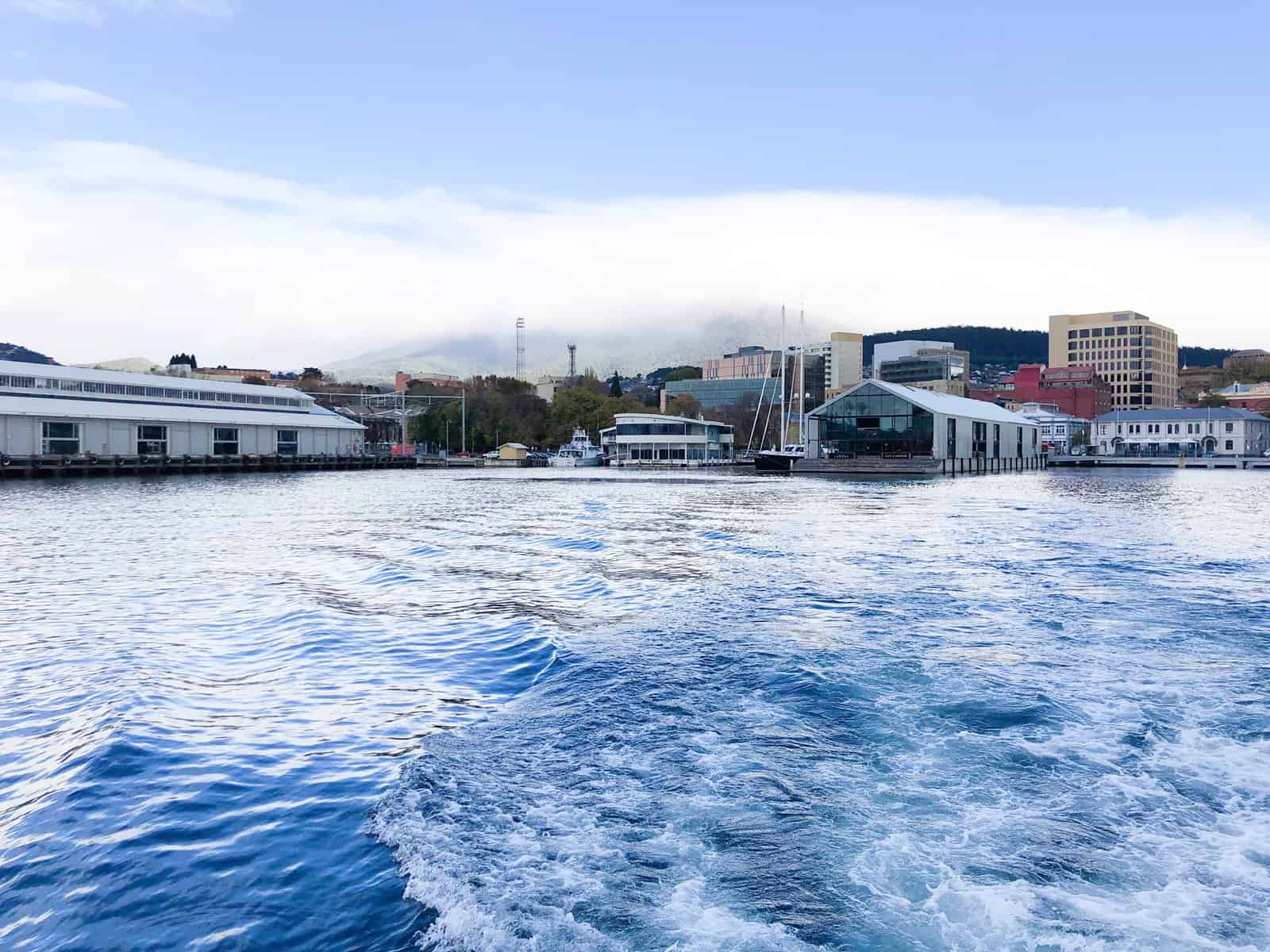 June
Lockdown hit hard in Sydney with the outbreak of the Delta strain of COVID-19. All states shut their borders to New South Wales again, working from home kicked back in and we all of a sudden were faced with the toughest lockdown restrictions we'd ever had in Sydney.
The blog took quite a hit as we were limited to only going within a 5km of our houses – luckily that where I live, the beach is only 10 mins walk away!
The next few months were a blur of morning walks, working from the kitchen table, dinner and then TV to finish off the day. Our saving grace was our Monday evening pub trivia crew who took matters into our own hands and took turns hosting a weekly Zoom trivia to keep us connected and entertained.
July
Matt and I had a surprise in July when we found out I was pregnant.
After a whirlwind of doctor's appointments, scans and ultrasounds we had the biggest heartbreak of our lives when at a routine scan, the doctor gave us the devastating news that our little girl's heart had stopped beating around 13 weeks and I would need to undergo a procedure to force my body to miscarry.
It's taken quite some time to recover from the emotional trauma of that event and I've actually felt so lucky at that time to have been in lockdown.
It enabled Matt and I to able bunker down and process our loss without the pressure of having to decline social invitations or go into the office to work. 
August – October
Amidst the devastation of losing our baby, Matt and I did do something that I never thought would be possible – we bought our first ever property!
Our first home is a two-bedroom apartment that needs some TLC, but has a heap of potential and we are now in the process of renovating the entire property.
November
Finally, November hit and lockdown lifted thanks to our state's high vaccination rates (yes, your girl is now triple vaxxed and proud!). This meant that state borders opened and my parents were able to visit – a much needed and very emotional reunion after the trauma of being apart whilst we were going through the miscarriage.
It was lovely showing them around our new neighbourhood and going on long leisurely walks and long brunches with them over the course of the five days they were in Sydney.
December
December brought another trip to Melbourne to celebrate my Dad's retirement. After a long career as a teacher, he's decided that it is time to hang up the whiteboard markers and have a well-earned break.
He was given a great send off at his school and our family followed it up with a drool-inducing French dinner to finish his career in style.
I also explored Sydney's many Christmas decorations throughout the month of December. The city goes totally OTT with huge Christmas trees and gorgeous displays in every corner of the CBD.
After the fiasco of border closures last year making it impossible to spend Christmas with my family, I made it back to Melbourne for Christmas this year. We had a slight rearrangement of plans with a COVID close contact scare, but thankfully we were able to make it work and I was able to spend my nephew's first Christmas with him which was just so special.
And finally, I saw in the New Year back in Sydney with friends in our backyard – COVID might have put paid to any travel plans this year, but seeing off 2021 with friends seemed a fitting way to end a year that has certainly had its huge ups and downs.  
Like this post on my 2021 Travel Roundup?
Pin to save it for later!